Laptop
[Review] HP Gaming Victus 15 Laptop Fa0110TX 7C0R3PA | Worthy Successor
Since HP Victus was launched and brought to Vietnam, most users are familiar with the 16-inch screen version. However, by the end of this 2022, they have brought back a more compact version with the screen size as its name suggests – HP Victus 15. Today, let's review HP Laptop details , and let's see what differences it has compared to its predecessor and how the performance of this "Little OMEN" will be.
HP Gaming Victus 15 laptop specifications fa0110TX 7C0R3PA

Processor:  Intel Core i7 Alder Lake 12700H (up to 4.70 GHz, 24MB)
Ram:  8 GB LPDDR4 3200 MHz (upgradable).
Graphics Card:  Nvidia Geforce RTX 3050
SSD:  512GB SSD M.2 2230 PCIe 3.0×4 NVMe (upgrade, add on, max 2TB).
Screen:  15.6 inch FHD (1920×1080), IPS LCD, 64%sRGB.
Weight:  2.29 kg.
Battery:  4 -Cell (3 hours of basic use).
OS:  Windows 11 home.
Accessories:  charger, user manual.
HP Victus 15 with the same design as its brother HP Victus 16

HP Victus 15 this year has had a few changes, both positive and negative for users. The overview is like that, but now let's take a look at each element one by one. First of all, it still retains the same design form as the Victus 16, if basic users look at this model for the first time, they will surely confuse it with the 16.1-inch version released before.
The A side of the product is still flat, simple with the Victus logo in the middle. The positive change here is that the upper border has been made by HP, instead of being beveled flat like the Victus 16 series. This makes you more comfortable during use, when holding the device as well as opening the machine with a hand. On the C side, HP also drilled a small groove to help you open the machine, which is also a positive change, isn't it.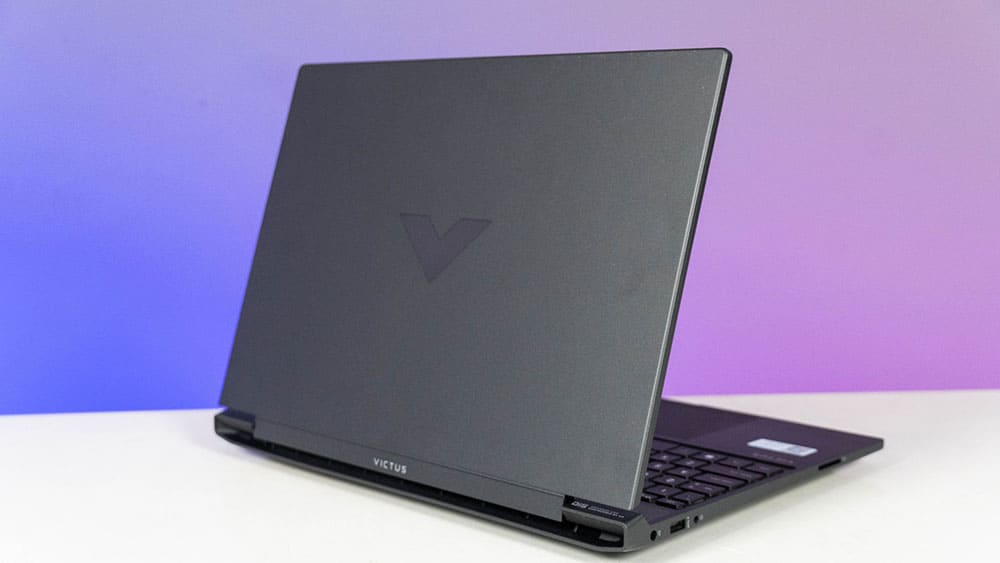 Side B is where the 15.6-inch screen of the device is located, as well as the webcam and microphone clusters. The quality of the screen will be evaluated by me later, and what you are interested in is the hinge, that's for sure.
This year, Victus 15 has a stronger hinge than the previous 16-inch version. The reason is that I think that due to its smaller size, gravity will be less dispersed, thereby reducing the violent shaking like the previous generation has been significantly reduced, but it is also not as solid as rock when compared to high-end models like Legion. Another positive point for Victus 15.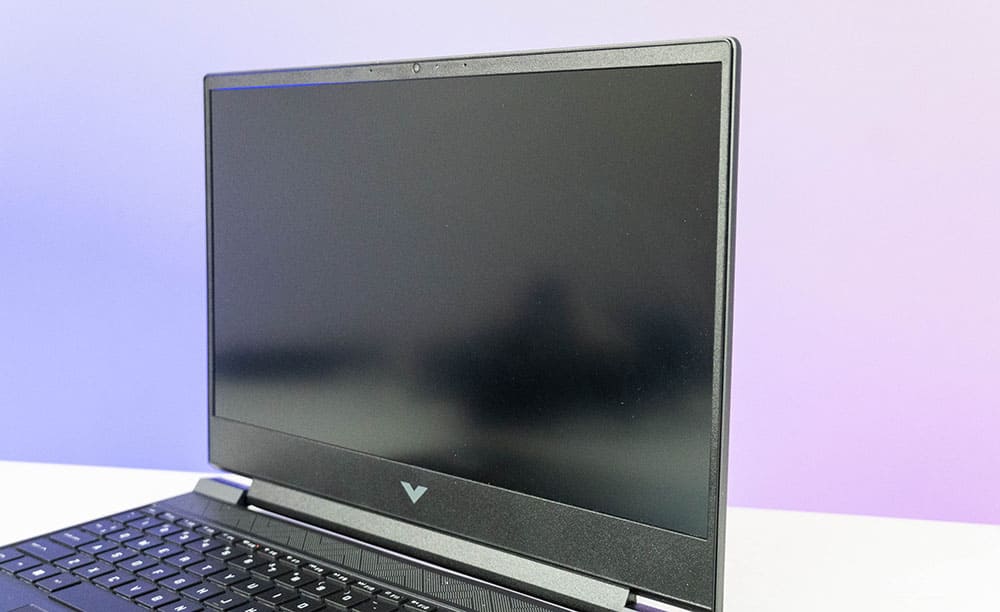 Next comes the C side, it's simply the same as the 16-inch version, still the same key travel, the same key size. Above is a good range of speakers co-developed by B&O. Only the slot on the bottom edge as I mentioned above is different, the rest is nothing for us to learn more. Now comes the negative point that I will talk about shortly.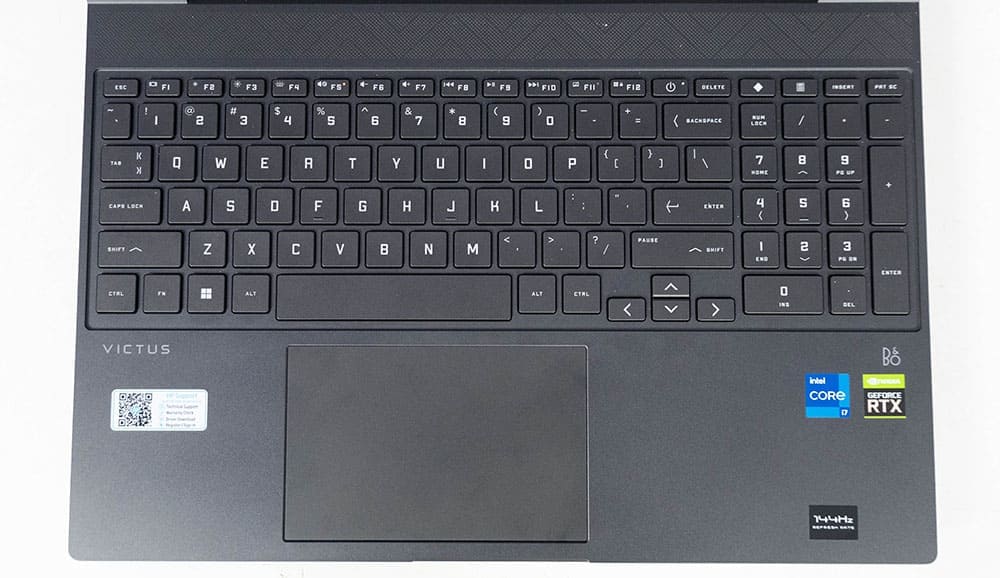 The connection ports have been designed differently by HP compared to the 16-inch version, when they changed the key ports to the right side, instead of keeping it on the left edge like the previous version.
This can be explained by the fact that the Victus 15 model is designed with 2 fans on the same side instead of symmetrically on both sides like the Victus 16 version, from which the internal components are also arranged differently. It's really annoying when you have to experience the feeling of just using the mouse but the network cable is on the same side, not to mention the right side also has HDMI, USB-C and USB-A ports.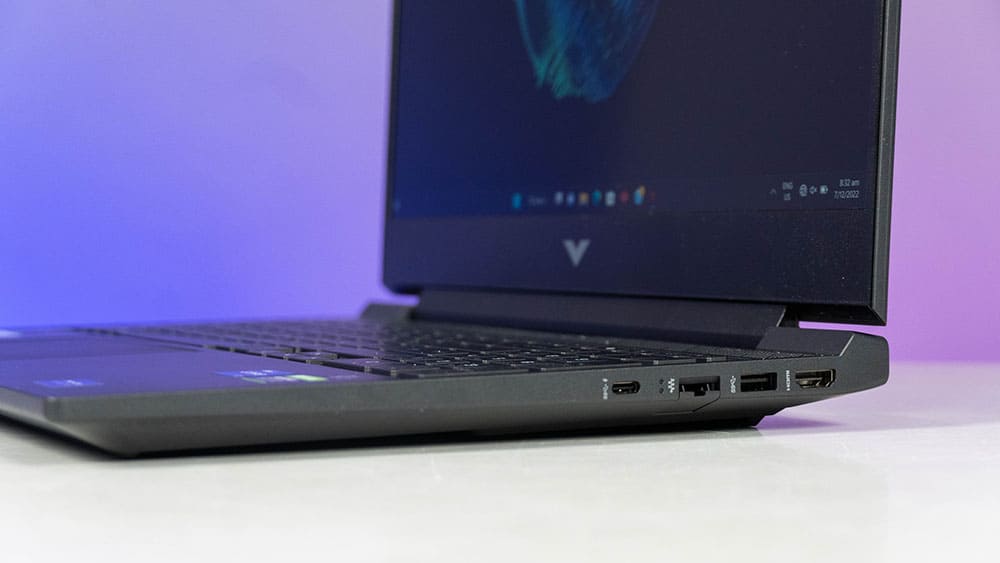 The left side is quite empty, when there is only the appearance of the power port, an additional USB-A port, a 3.5mm Audio port and an SD card slot.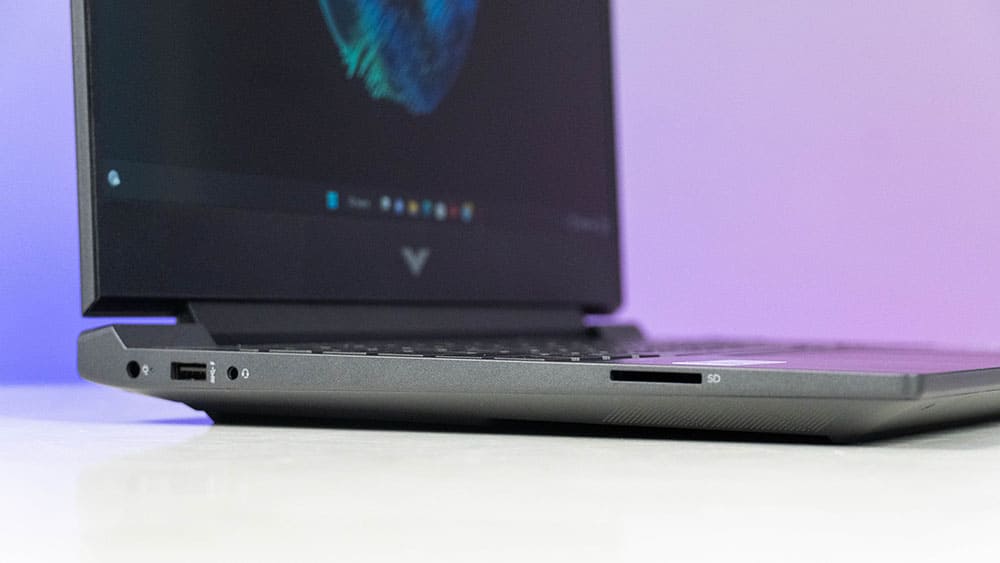 Screen quality is average, just enough for users to use

VICTUS 15 in addition to reducing the size from 16.1 inches to 15.6 inches, the parameters of the screen remain the same, meaning that the quality has not been improved or reduced at all. We will have a 15.6-inch LCD IPS panel, FHD resolution with a 144Hz refresh rate.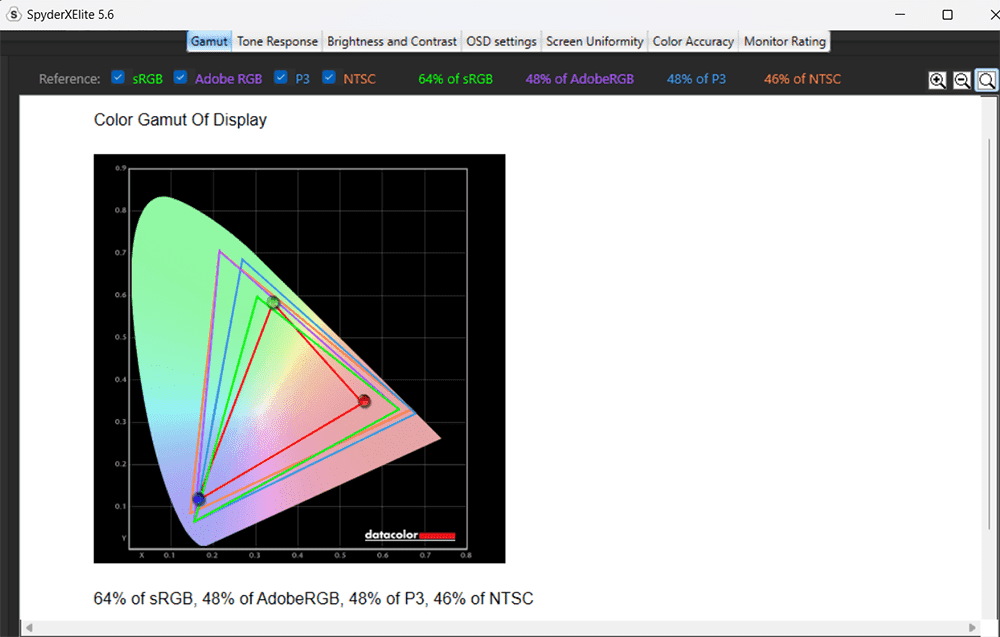 Its brightness falls to about 258 nits according to the results I measured with SpyderX Elite. Color coverage is average with 64% of the sRGB color gamut, enough for you to play games and work, but lacking for those with cross-platform image editing needs. The color standard reaches 2.36 DeltaE, in general, the color coverage is not high, you do not need to care about the color standard very much.
High performance from Intel Core i7 12700H . CPU

The version of Victus 15-fa0110TX 7C0R3PA that I reviewed uses an Intel Core i7 12700H CPU with 14 cores, 20 threads, including 6 high-performance Pcores and 8 power-saving Ecores cores.
In general, this is a very powerful CPU on a laptop, it can completely meet any needs you need in the segment under 30 million, of course when you look at the laptop product lineup. Currently, you will find that there is no Core i9 under 30 million, so this is the most powerful CPU you can find.
RTX 3050 is the graphics card equipped on this Victus model. Its performance, I guess I don't need to say much because you guys are already familiar with it.
In short, it will help you play Esport games smoothly, only because the available RAM on the machine is only 8Gb, so when you play other games that require a larger graphics configuration, then Full RAM is inevitable, so you should consider upgrading to 16Gb of RAM for stability.
Here are the results of the performance tests, for your reference.
3DMARK CPU Profile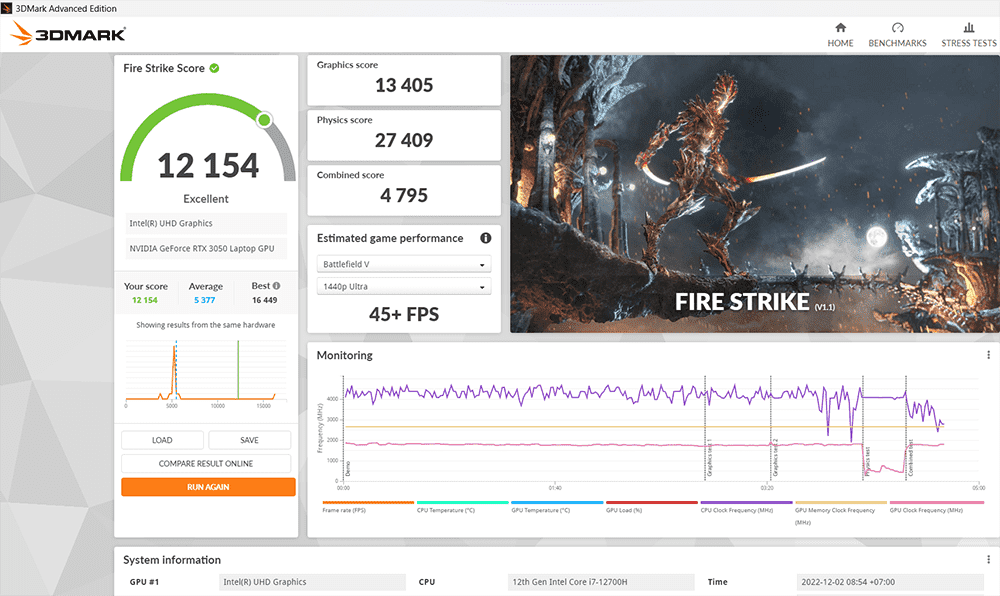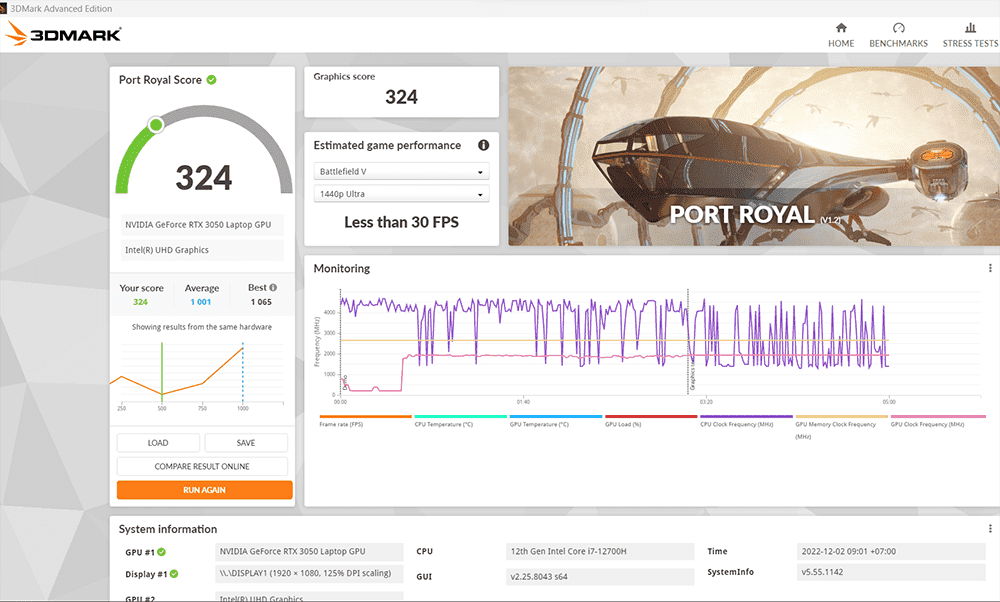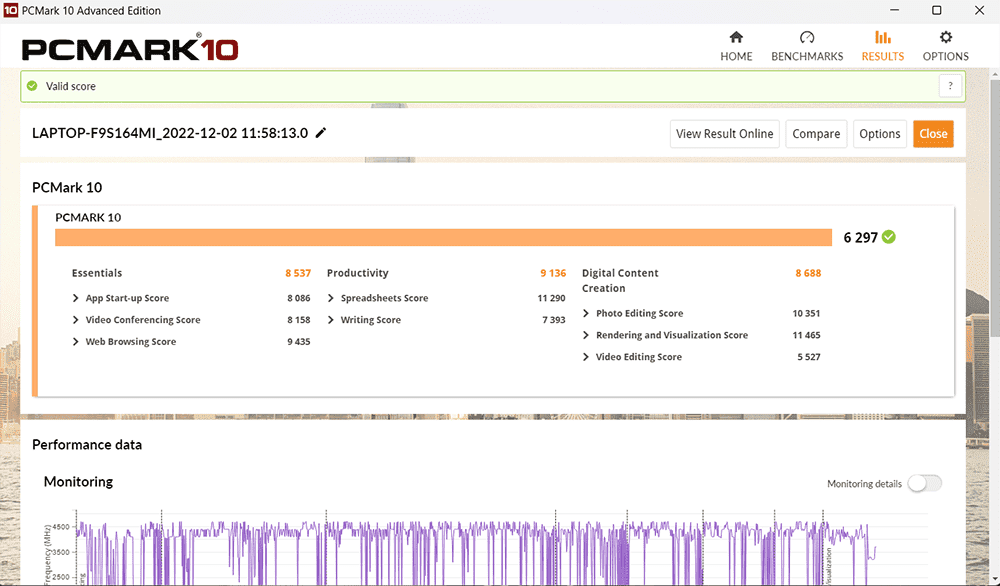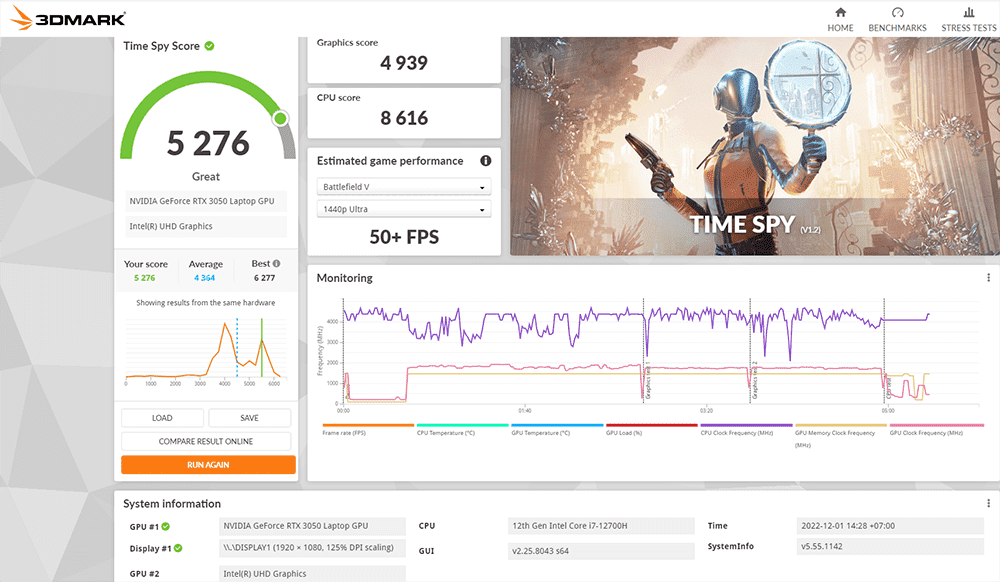 Evaluate machine performance through some popular games today

I will list the games that I play, as well as my average FPS, and graphics settings below for your convenience to follow and evaluate.
League of Legends – Max Setting – Average FPS: 140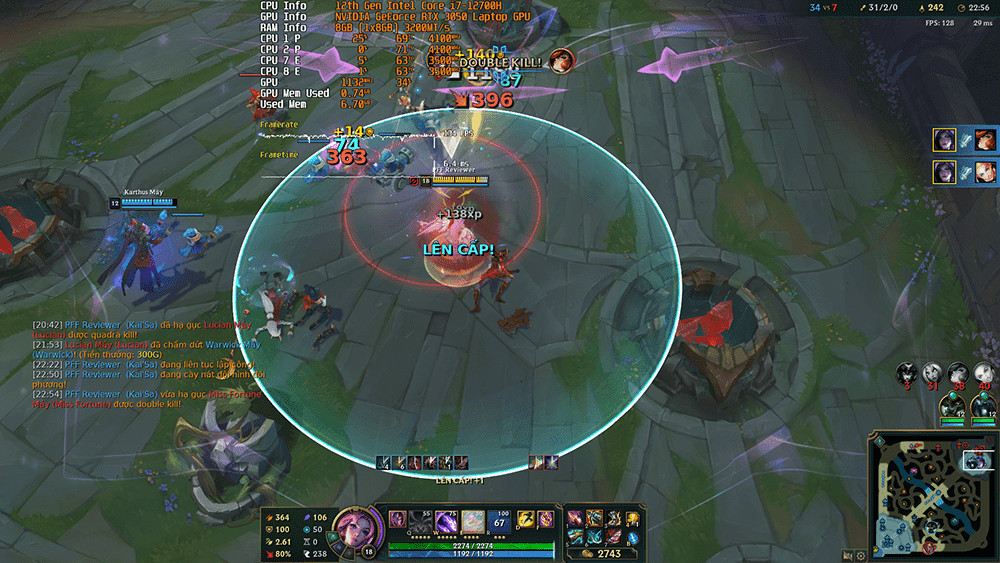 Valorant – Max Setting – Average FPS: 270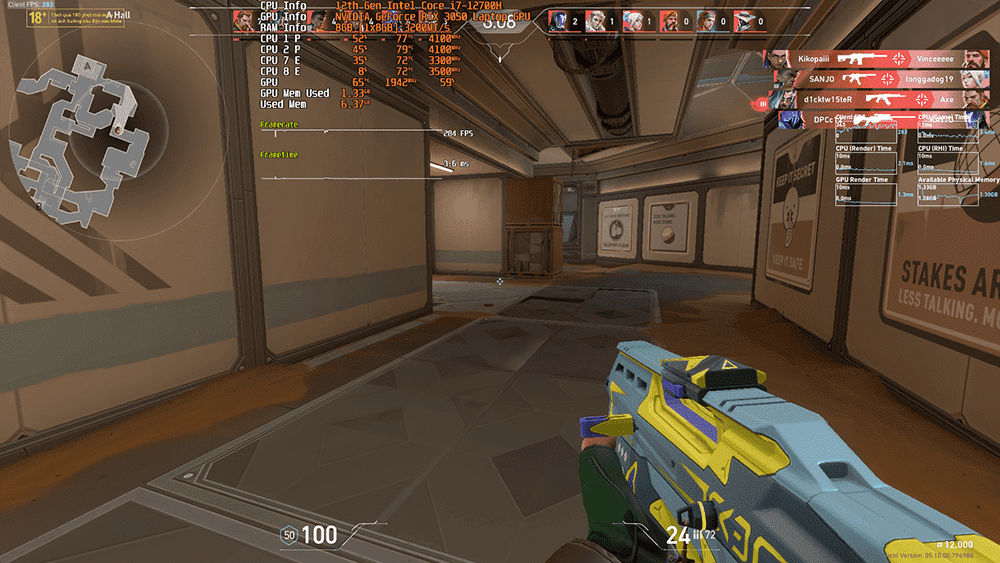 DOTA 2 – Max Setting – Average FPS: 87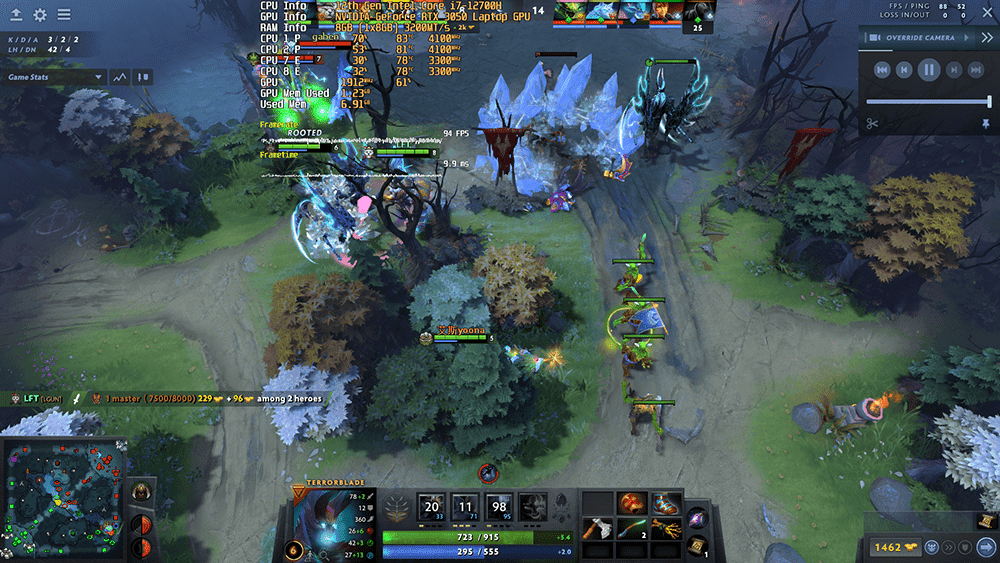 CS:GO – Max Setting – FPS: 170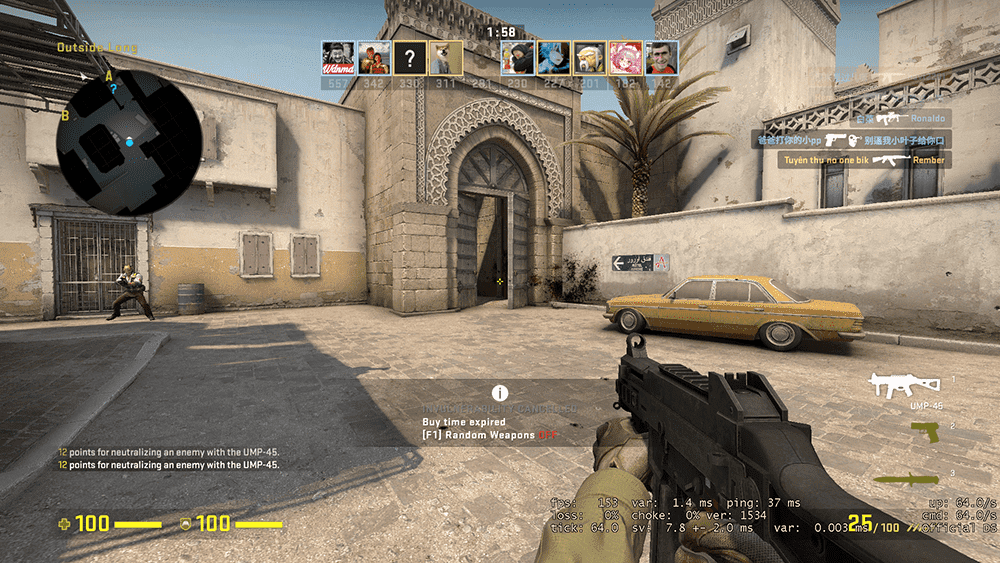 PUGB – Medium Setting – Average FPS: 90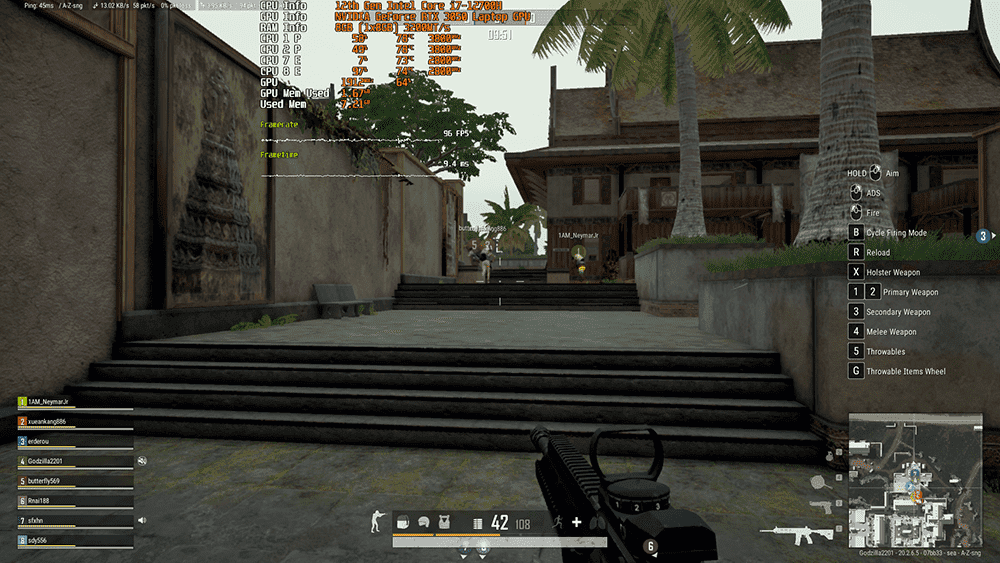 Shadow of the Tomb Rider – Medium Setting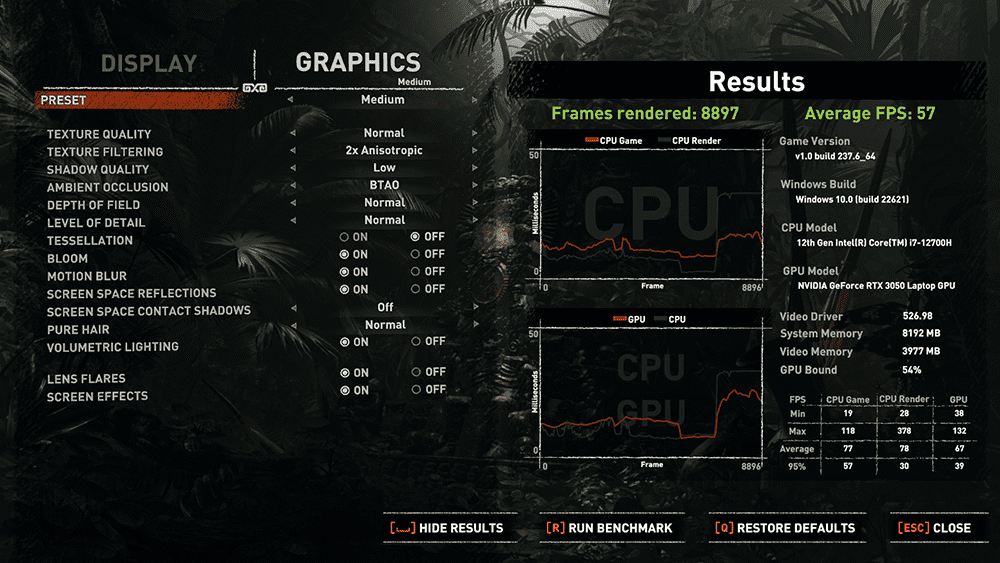 Assasin Creed: Odyssey – High Setting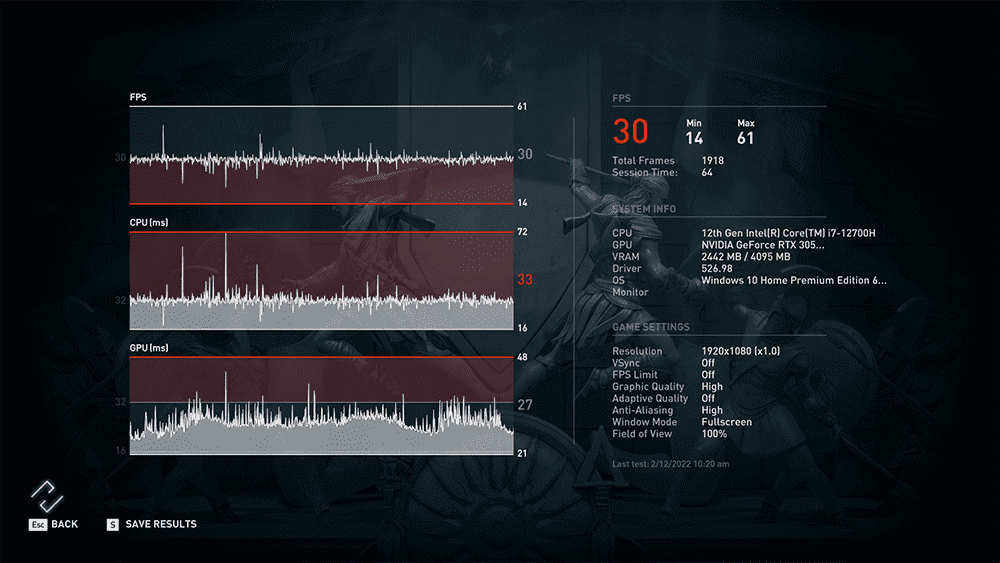 Conclusion about HP Gaming Victus 15-fa0110TX 7C0R3PA

In general, HP Gaming Victus 15-fa0110TX 7C0R3PA is a safe product in the price segment under VND 30 million for you to choose between a laptop forest like today. Compact design, good configuration, only the position of the connection ports is designed, will you spend money to own it or not? Now, hello and see you in the next detailed reviews.