Laptop
MSI Modern 15 B12M: Stylish Looks, Smooth Performance
Although it has not been able to make a breakthrough enough to "sweep" ASUS, Acer or HP in the low-cost segment, MSI is making quite sure moves at this always-fertile price range. One of them is creating products like Modern; with the ability to pack the qualities of higher-end models (Prestige and Creator) in a reasonable price.
When I first heard about this balance on Modern, I myself was quite excited about the experiences it could bring. And after nearly a week of experiencing the Modern 15 2020, it can be said that almost all of my expectations have been met (in the price range). I get a beautiful appearance, a completeness in the experience, but will also have to suffer some trade-offs due to the price factor.
Exquisite appearance, but incomplete completion
In terms of appearance, the MSI Modern 15 2020 will not have too many changes compared to its predecessor, with a typical minimalist shell aimed at Business users. No introductory tags, no flashy sinewy scratches, … All are streamlined to the maximum to make the machine look as "clean" as possible. Combined with aluminum material covering the entire chassis; MSI Modern 15 is still as usual – giving me both visual and tactile sympathy whenever I have the opportunity to experience.
In addition, with this cleanliness, I can quickly get to work without being distracted by external factors. This is an element that I really like on MSI's Ultrabooks; from Prestige, Creator to even cheap products like Modern.
Besides, the color of the product is also a plus, when both Urban Silver (Silver) or Carbon Gray (Gray) options like I have are suitable for the minimalist design. According to my research, Modern 15 also has more disruptive colors like Beige Mousse or Bluestone, perhaps suitable for women or brothers who like to stand out. This paint is also lightly sanded, combined with aluminum for a cool smooth touch. However, you will need to pay attention to the problem of fingerprints or sweat.
The MSI logo on Modern 15 2020 is no longer a dragon like its predecessor. Instead we will have a more minimalist, stylized icon, perhaps to match the design philosophy of the machine.
In terms of appearance, in general, MSI Modern 15 2020 possesses many advantages in the price range of less than 20 million VND. But also because it is a cheap product, we will have to make some trade-offs. The first is about the build quality, the machine will have a slight creaking phenomenon every time I pick it up because the body is not monolithic. Then there is the thinness of the aluminum layer, which leads to flex in the A-side even when applying moderate force. If you are a person who moves a lot or carries a lot of things in a backpack, you should get a shockproof bag to ensure product safety.
Hinge many things worth mentioning
The hinge will still be a two-sided form, giving an average opening and closing feeling. When opening the machine and leaving it still, this hinge can hold the screen quite firmly; but when folded down, it could not bear the weight of the curtain assembly and collapsed quite quickly. So when opening and closing Modern 15, you should do it with both hands to ensure the safety of the screen. In addition, the fact that the air outlet is directed towards the bottom edge of the machine also makes me not very satisfied. When operating strongly, the device tends to emit quite a bit of heat, which may adversely affect the upper screen border.
Another point that makes me a bit confused with the hinge is that the two sides have uneven joints. At least that is the phenomenon seen on the product review, it is not clear if the quality control when processing is not good or not.
Practical screen, enough to use
Regarding the screen, the MSI Modern 15 still leaves a good impression with four rather thin bezels; thereby helping me have an airy and spacious using experience. This will be a beneficial point for students – students or office workers, should have a large space for convenience in work. The top will still have enough room for the webcam cluster, which is quite convenient when the need for remote work is showing signs of increasing like now. Unfortunately, the brightness of this screen is quite low with 243 nits, which will only be appropriate if you work in moderate lighting conditions.
The screen of Modern 15 2020 will use IPS panels and have FullHD resolution, thereby giving a good visual experience. In terms of color quality, the machine will stop at an average level; with a parameter set of 64% sRGB, 47% AdobeRGB, 47% DCI-P3 and DeltaE 2.07 color aberration. It will be a bit difficult for multimedia brothers to take advantage of this screen, but if you only have basic office and entertainment needs, this is still a good enough set of parameters.
Keyboard cluster with many strong points
The keyboard of the machine still retains many of the inherent advantages of the series: Large key size, clear fonts, bright backlighting and pleasant rough surface. With a deep typing stroke (1.5mm) and a bright backlight, the experience of using the keyboard on the Modern 15 gives me a sense of satisfaction – both comfortable and accurate. The Modern 15's keyframe is fortunately not as creaking as other areas, making the high-speed input experience more solid.
However, I still don't like how the Ctrl key is longer than usual, which takes the place of the Fn key and makes it jump to the right of the Space button. This may take some time to get used to.
The Touchpad of Modern 15 2020 has a sufficient size to use, but unfortunately it is only roughened, so the swipe experience is not satisfied. However, it will still have Windows Precision drivers to ensure stable tracking for you.
New generation configuration with high performance
In terms of configuration, the version I have on hand will use Intel Core i5-1135G7 CPU with 4 cores and 8 threads, 8GB of DDR4 RAM, 512GB of NVMe SSD and Intel Iris Xe Graphics graphics card. Although it is a fairly basic combo, I can still do most of the basic tasks without too much difficulty. From using Word to type, Excel to synthesize data,… to popular graphics software like Lightroom or Photoshop; things are still pretty smooth overall on this configuration. Scoring with PCMark10 software, the machine gave a score of 4236 – quite good for a pure office product.
If you have more entertainment needs with games, Iris Xe Graphics graphics card will be a good choice. With popular esports titles like League of Legends, FO4,…; The machine still gives good performance with high graphics options. But with some games with higher graphics quality (CS: GO or VALORANT); You will need to further tweak the resolution or graphics settings for the best experience.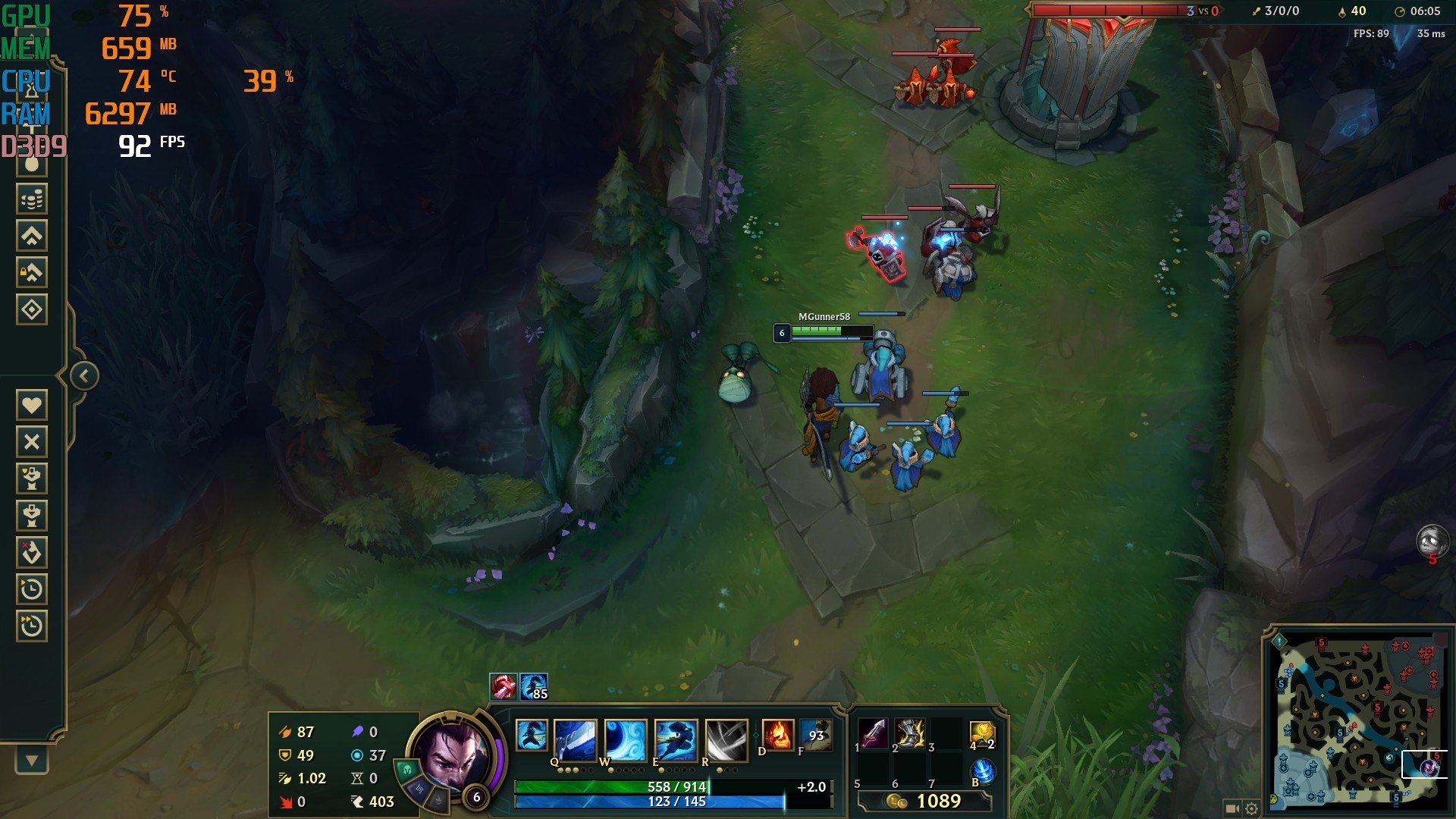 Experience League of Legends (1080p, Highest Graphics Settings)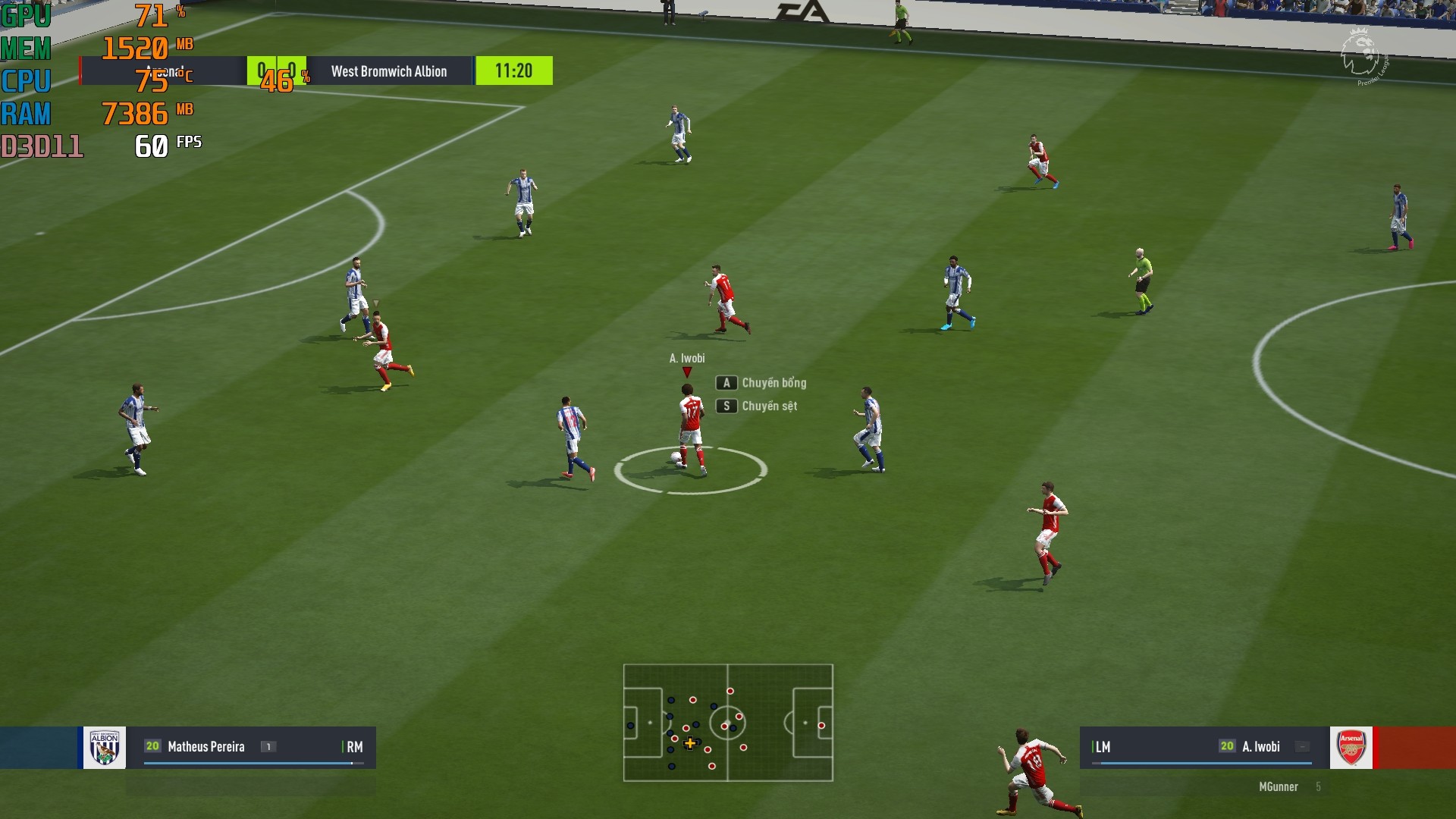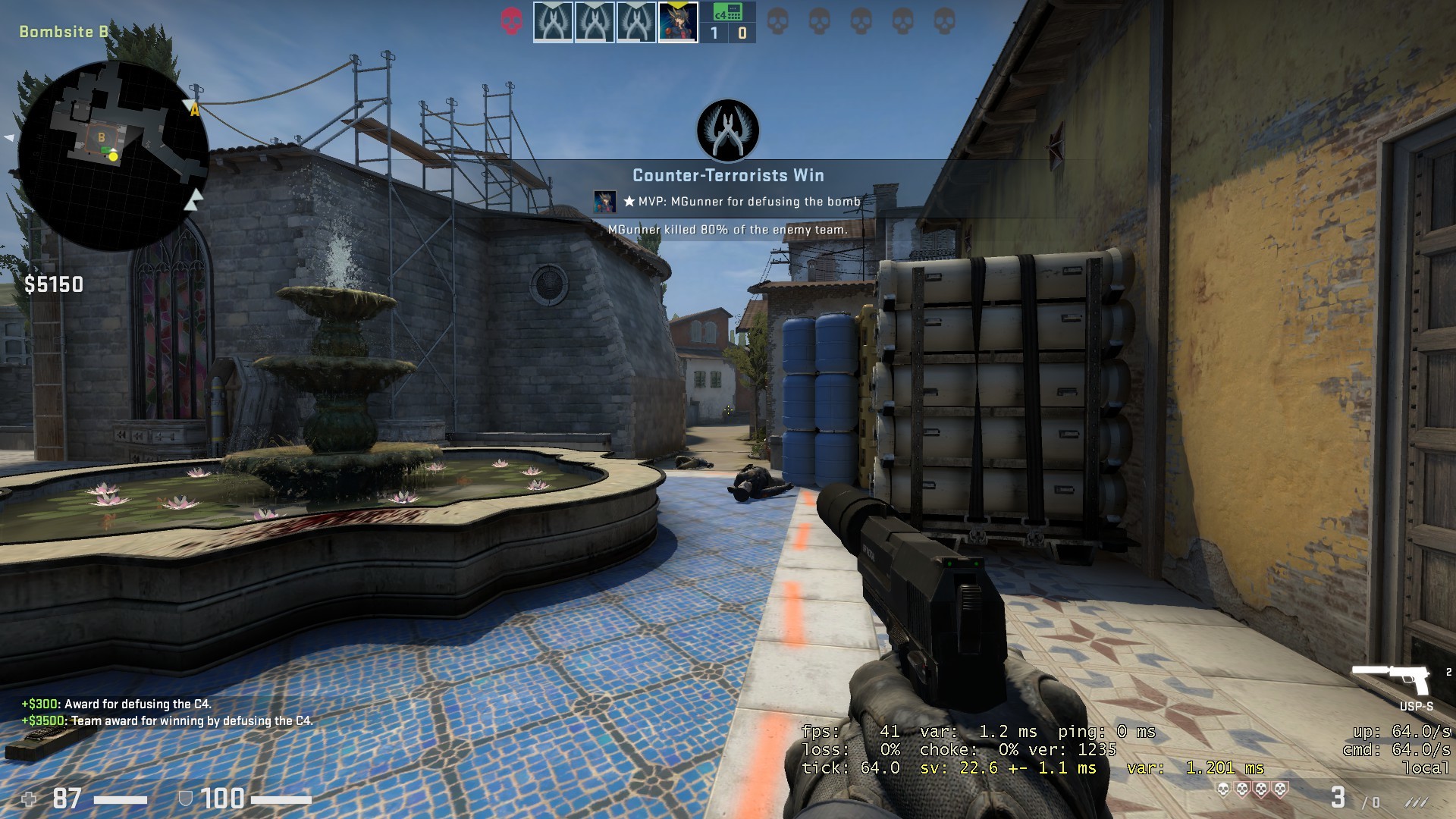 Experience CS:GO (1080p, Low Graphics Settings)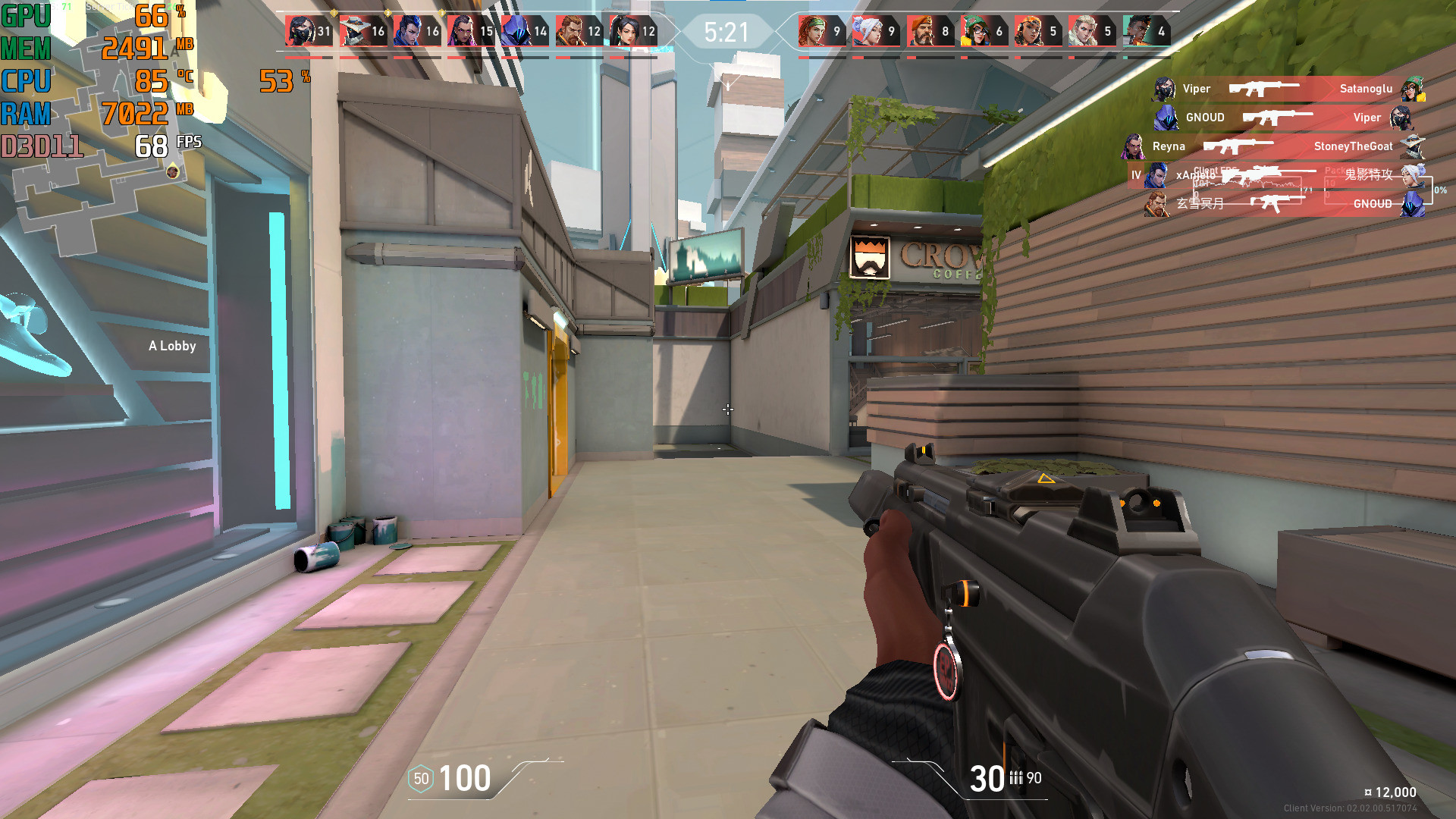 In terms of temperature, the machine generally gives a pleasant experience when performing basic tasks. And when rendering videos, 3D drawings or playing games; I measured the temperature will fluctuate in the range of 75-85 degrees depending on the task. To somewhat limit this problem, you will also have a Cooler Boost fan mode, which can be activated inside the MSI Center software. The temperature will be able to be reduced by about 2-3 degrees of CPU compared to usual, but the fan will now run quite noisy, which may affect people around.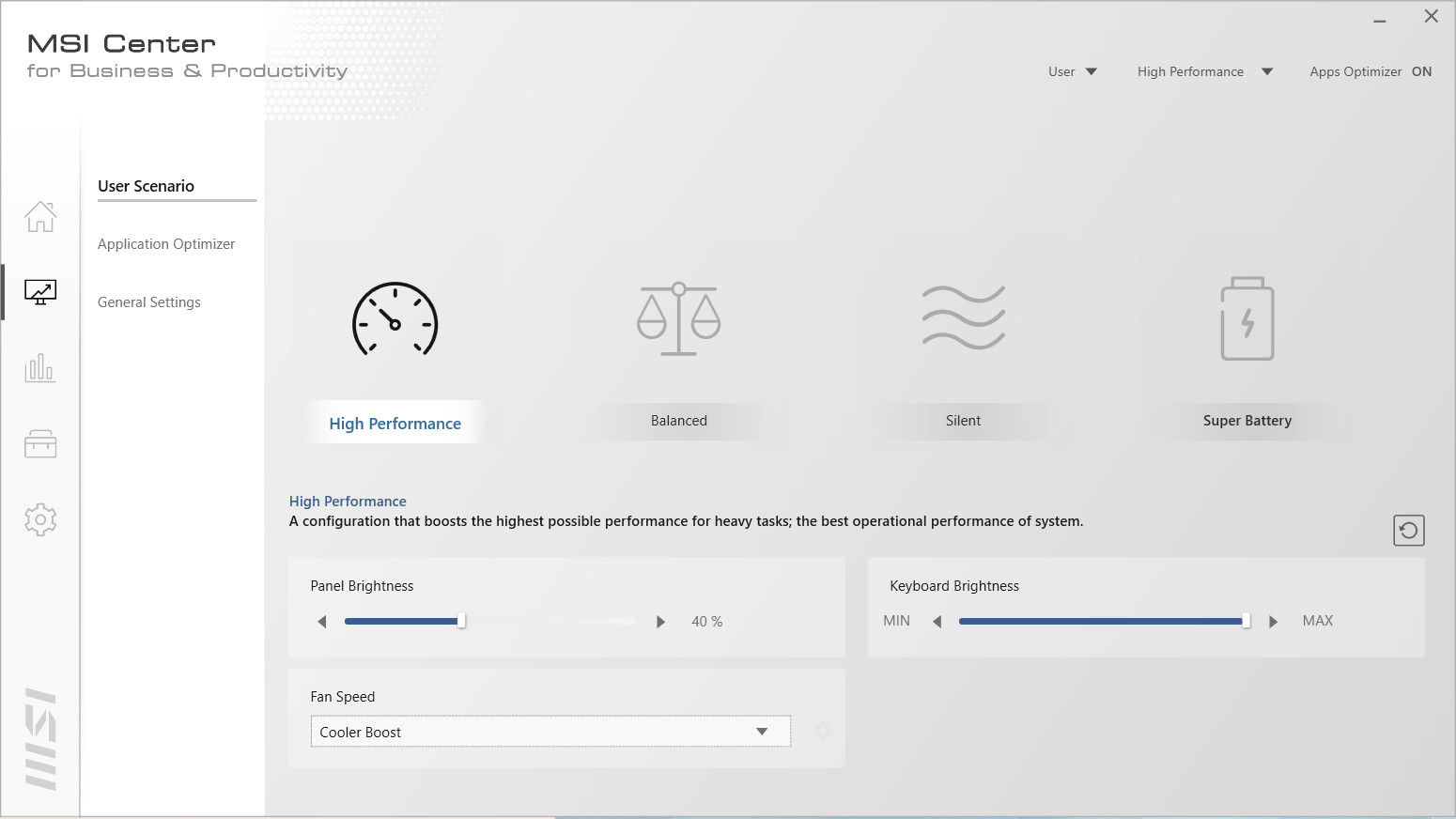 Internal memory is good, can be upgraded
Regarding internal memory, MSI Modern 15 uses Micron's 512GB NVMe SSD. The fast reading and writing speed with Crystal DiskMark software is also at a good level compared to other products on the market. If required, the machine also has an additional PCIe slot to expand storage space, suitable if you want to store high-capacity movies or media sources.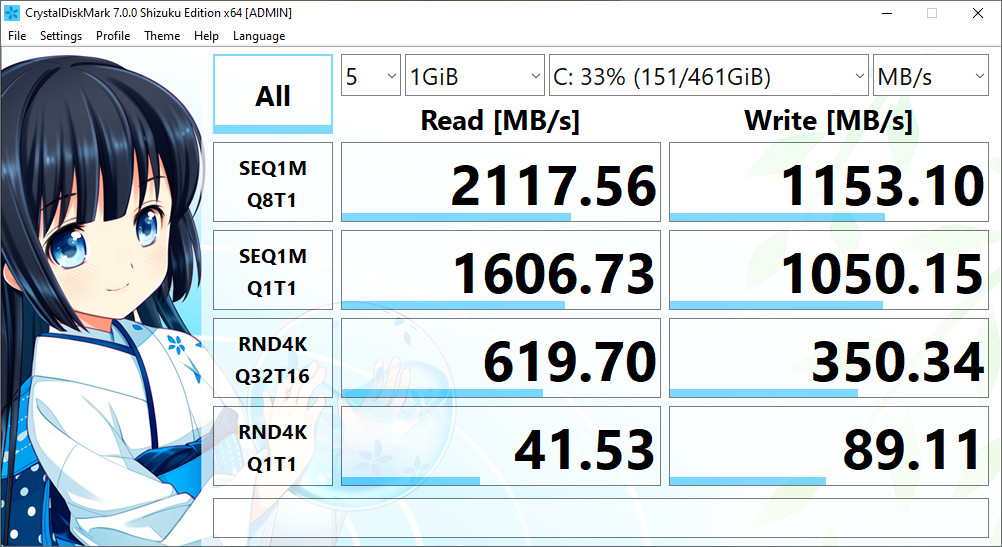 Full connection port
Targeting high-performance office needs, the MSI Modern 15 also comes with a variety of connections for us to take advantage of: 1 USB-C port with Thunderbolt 4 support, 3 USB-A ports, 1 HDMI port, ear jack 3.5 combo player and 1 microSD card slot. The most prominent feature on this product in my opinion will be Thunderbolt 4, which supports Type-C charging and ensures stable 4K output. The only regrettable point for me is probably the SD card slot, which is not effective if you use devices with SD cards such as cameras, recording microphones, etc.
Battery life is good, can be extended
Finally, the battery life, the Modern 15's 52Wh battery can give me about 5.5 hours with mixed office tasks and 50% brightness. This number can actually last longer (extra 30 minutes – 1 hour) with Super Battery mode – which can also be activated in the MSI Center software. But with this mode minimizing screen brightness (which already has very low brightness even at 100%), so I rarely use it.
Ending
If you accept some trade-offs in terms of finishing ability, what MSI Modern can bring is still worth considering at this popular price range: A clean, elegant appearance; A good performance is made up of many factors,… What Modern has is still quite basic, but for me it is enough for this machine to go further in the future. Especially in the present time, when minimalism in design is covering all price segments and uses.