Laptop
Gigabyte Aorus 15P YD Review: Form A to Z
– Gigabyte  has partnered with the world-renowned G2 Esports team to bring a laptop specifically for gamers. For gigabyte gaming machines, performance is always above excellence. Powered by the 11th Gen Intel® i7-11800H processor and NVIDIA® GeForce RTX™ Gpu, the PCIe Gen4 SSD delivers impressive performance for your graphics, office, and gaming needs. fantastic.
– This  is a gaming laptop in the high-end segment, this is a professional game line that will give gamers a great experience with heavy games, the ultimate experience from image quality, real feeling. and ultimate performance.
1 – EXTREME PERFORMANCE FAST, SUPER SURFACE PROCESSING FROM BASIC TASKS TO ADVANCED GRAPHICS
– Gigabyte 15p is equipped with Intel® Gen 11th processor to give the machine great multitasking performance, you can run 40 chrome tags and 5 full hd videos at the same time.
– Hidden under the aluminum shell is the NVIDIA® GeForce RTX™ card that helps the machine own impressive graphics processing performance, users can experience conquering all kinds of high-graphics games on the market in a way. Smooth, sharp, easy to handle super top graphics, creating a feeling of extreme experience with popular games like LOL, FO4, CS.GO, GTA 5, War Tank, God of War,… As for the graphics people, running the software: 3D Max, Indesign, Sketchup, AutoCAD, … does not have to think much.
– Also  the machine It is also equipped with 3200MHz DDR4 RAM, and a PCIe Gen4 SSD hard drive that both responds well to processing speed and provides ample space for you to store documents, movies,…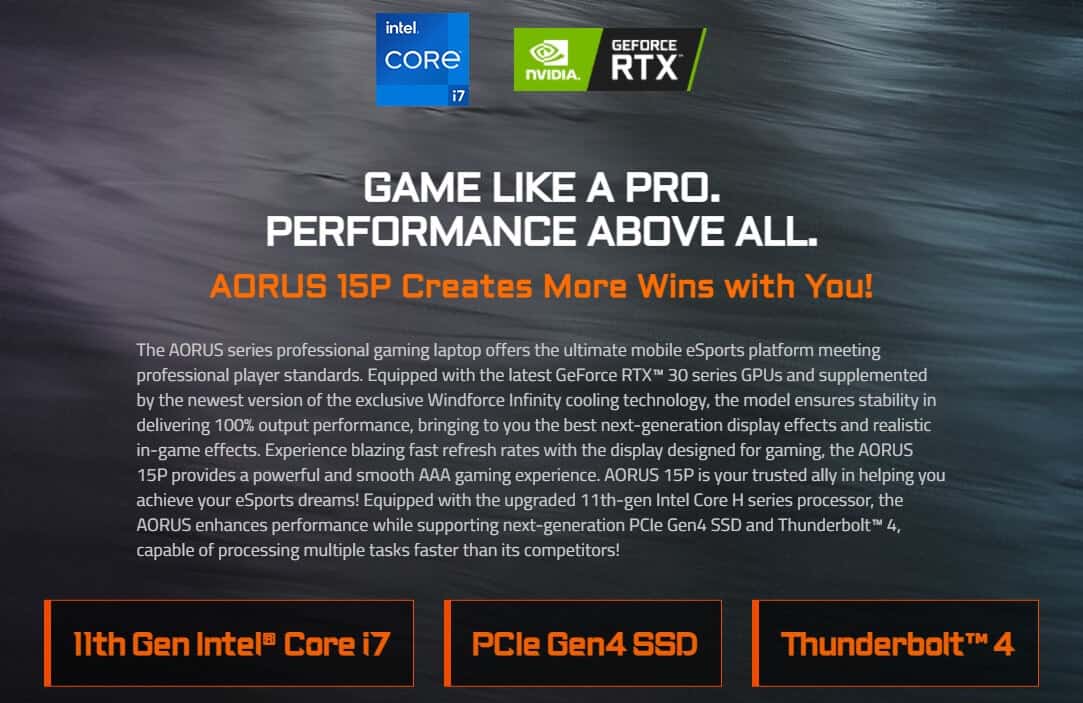 2 – THE GENERAL DESIGN IS SIMPLE BUT STILL BEAUTIFUL OF THE GAMING LINES
The machine  owns an aluminum outer shell, finished in a smooth and glossy way, its outer shell looks quite empty and minimalist, only a glowing Aorus logo is placed in the middle of the lid. If you are looking for a gaming laptop that is not too aggressive, with a simple and neutral design but still has the strong character of the gaming series, then this is the design for you.
– The top and two sides of the screen are quite thin, but the webcam is placed in a hinge position, which can cause some difficulties for users. The weight of the machine is only about 2kg and the 3-sided measurement of 14×9.6×0.9 inches has a relatively compact overall size compared to other 15-inch laptops on the market, with such dimensions will create portability for the laptop. product, you can bring a gaming laptop everywhere to work and play games, isn't it great.
3 – FHD SCREEN FOR EXTREMELY sharp, vivid images
– Gigabyte Aorus 15P  is equipped with a 15.6-inch FHD IPS screen, which lights up the whole frame for more realistic images, providing images and motion ideal for games combined with the same level of quality. Full HD resolution for extremely sharp images with vivid colors and up to 240Hz refresh rate. The screen has a coverage of 76.7% of the DCI-P3 range, surpassing the average of mid-range gaming laptops and a brightness index of 259 nit.
– The thin screen border on all 3 sides expands the frame well, the wide viewing angle screen has full picture quality at many viewing angles so that every second of your work and entertainment takes place in the best way.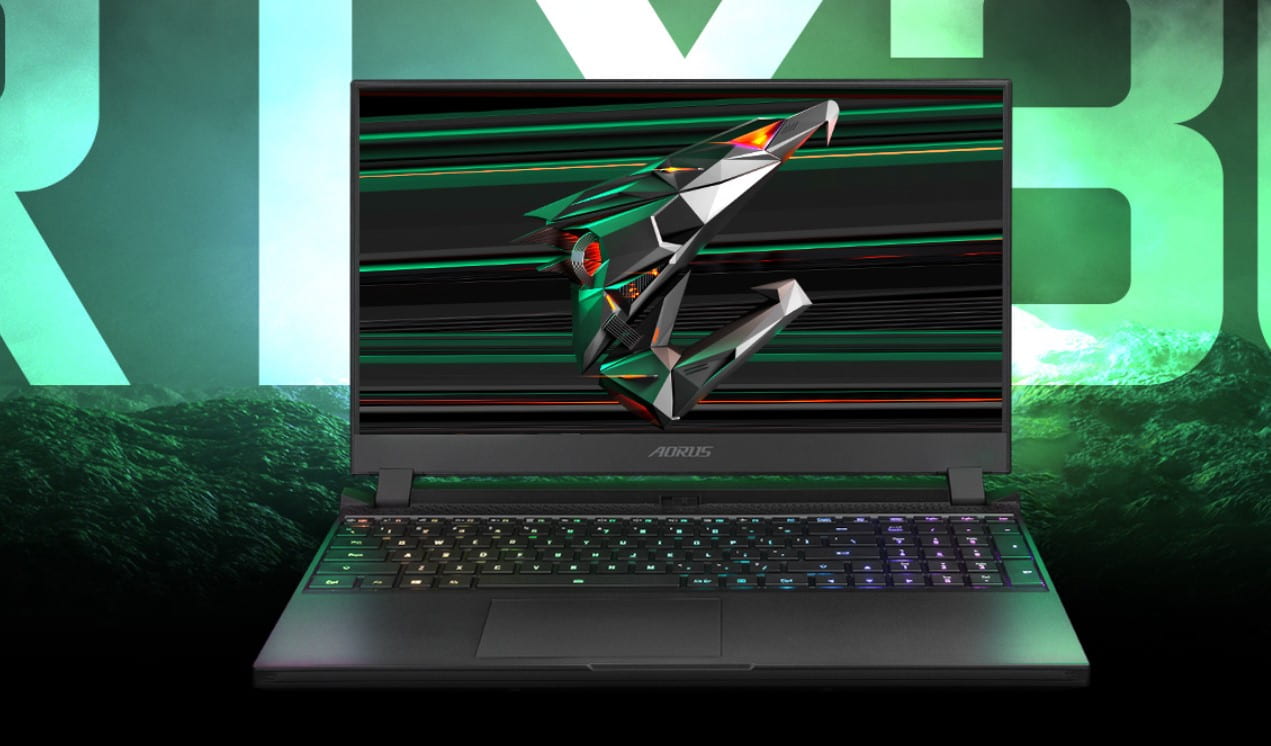 FINALLY BEAUTIFUL DESIGNED KEYBOARD WITH BRILLIANT RGB LIGHT SYSTEM 
– The gigabyte aorus 15 keyboard is beautifully designed with a brilliant RGB lighting system underneath, it's comfortable to fight at night or work in low light conditions. Equipped with a numeric keypad to meet a variety of user needs, the keys are of moderate size and are quite gentle when pressed. You can optionally change the color of the lights through the Aorus control centel. – The touchpad of the device has a 2-sided measurement of 4.1 x 2.8 inches, it has a smooth surface, is supported by a precision driver, has high sensitivity and accurately responds to all user multitasking operations.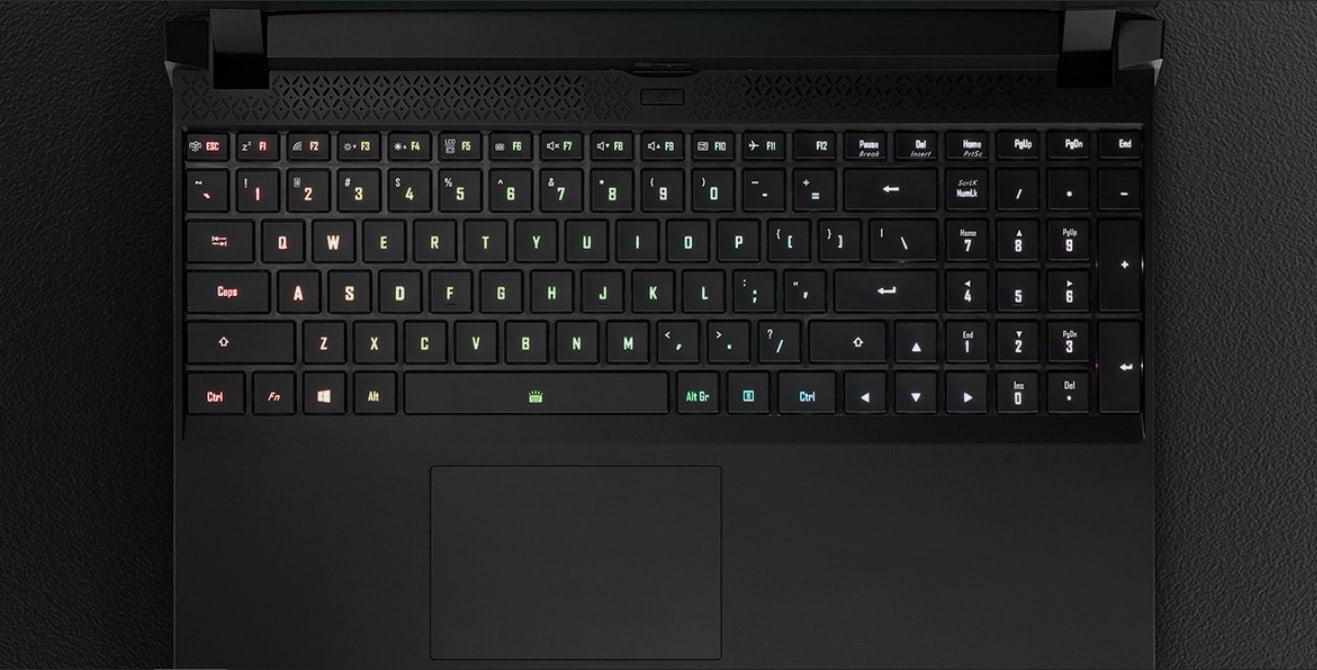 4 – FULL EQUIPMENT OF COMMON CONNECTORS 
This laptop is fully equipped with common connection ports that allow you to connect to different peripheral devices such as: LAN (RJ45), USB 3.2, Jack 3.5 mm, HDMI 2.1, Thunderbolt 4, USB read memory cards, …, support for sharing information to other devices simply and quickly without having to use a conversion cable like some other laptop models.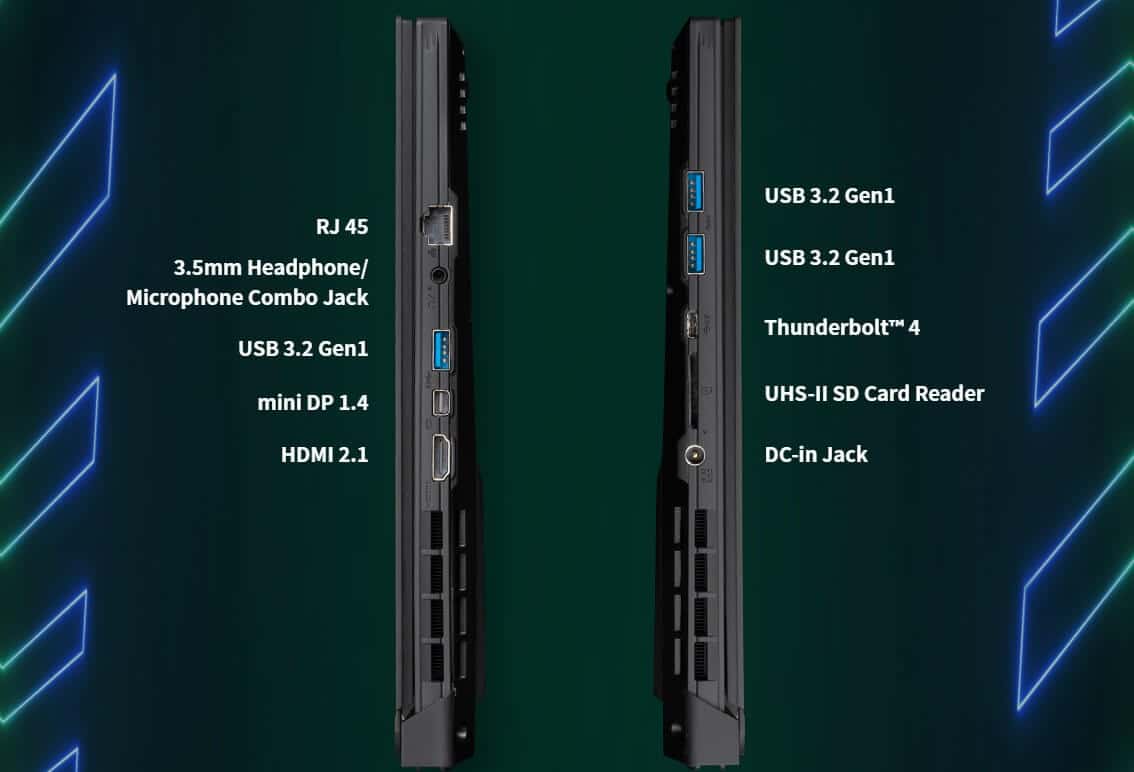 5 – WIFI STANDARD, BLUETOOTH HAS HIGH TRANSFER SPEED & STANDARD SOUND
– Aorus  Gigabyte 15p laptop uses Wi-Fi 6 802.11ax and Bluetooth 5.0 for high-speed data transmission and wide coverage, ensuring your battle is perfect. In addition, you can connect to other devices such as: Speakers, TVs, printers, … wirelessly easily and stably.
– The device owns a sound system including 2 lower speakers, has a slightly thin bass range and overall sound quality is slightly lacking in depth.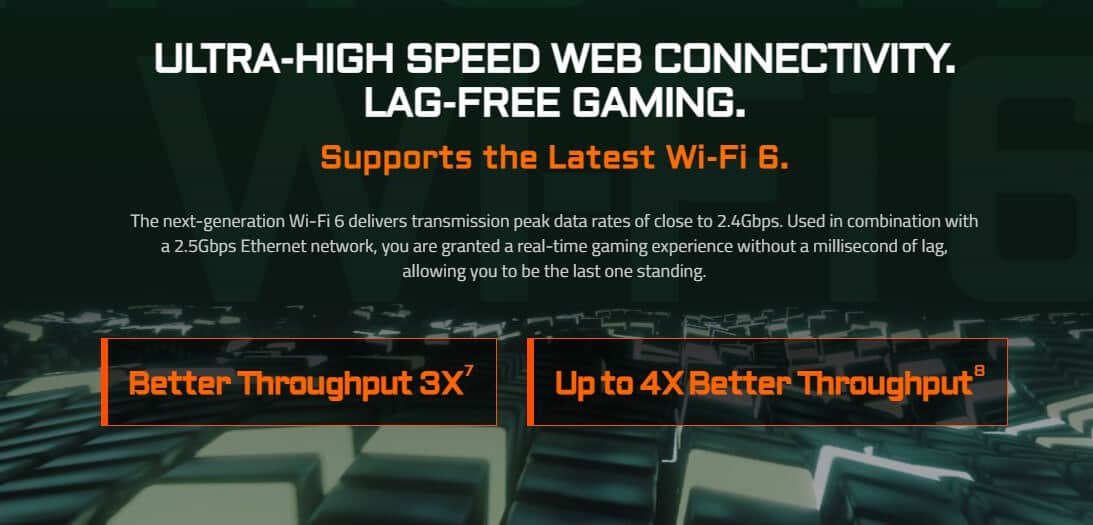 6 – BATTERY HAS A STABLE TIME OF USE & WEIGHT FIGHT COMPLEX TO GAMING LINES OF THE SAME SEGMENT
– The battery of the device  has a capacity of 99WHrs for up to 5 hours of continuous use, with a battery like this you can complete all tasks in just one charge. But if you play games that consume a lot of power, you should plug in the charger so that the matches are not interrupted.
– The weight of the machine  is only about 2.2 kg, this is really a pretty light number for a gaming laptop with such a terrible configuration. It will be very convenient for moving and carrying the device out.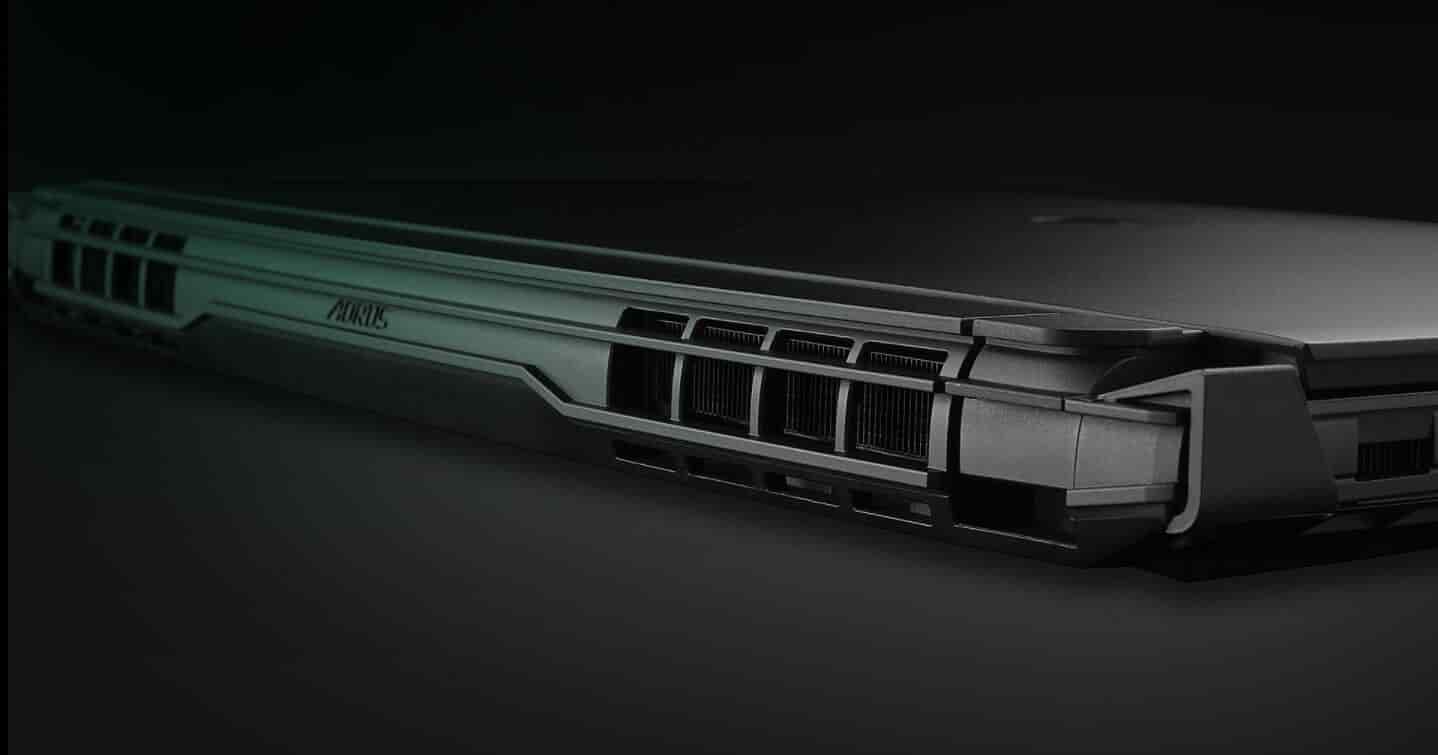 7 – WINDFORCE TECHNOLOGY ESTABLISHING SYSTEM TO KEEP THE MACHINE WORKING COOL
Gigabyte aorus 15p kd is equipped with  WINDFORCE technology with 2 fans with 71 blades and 4 heat pipes to optimize your machine. After playing the game for 15 minutes, the temperature in the chassis is about 48 degrees, the center position of the keyboard and touchpad has a temperature of about 25 degrees, the highest temperature area is near the air slit below the body with the temperature. about 53 degrees, with this temperature, it is not too high for a gaming line with a configuration to handle heavy graphics tasks.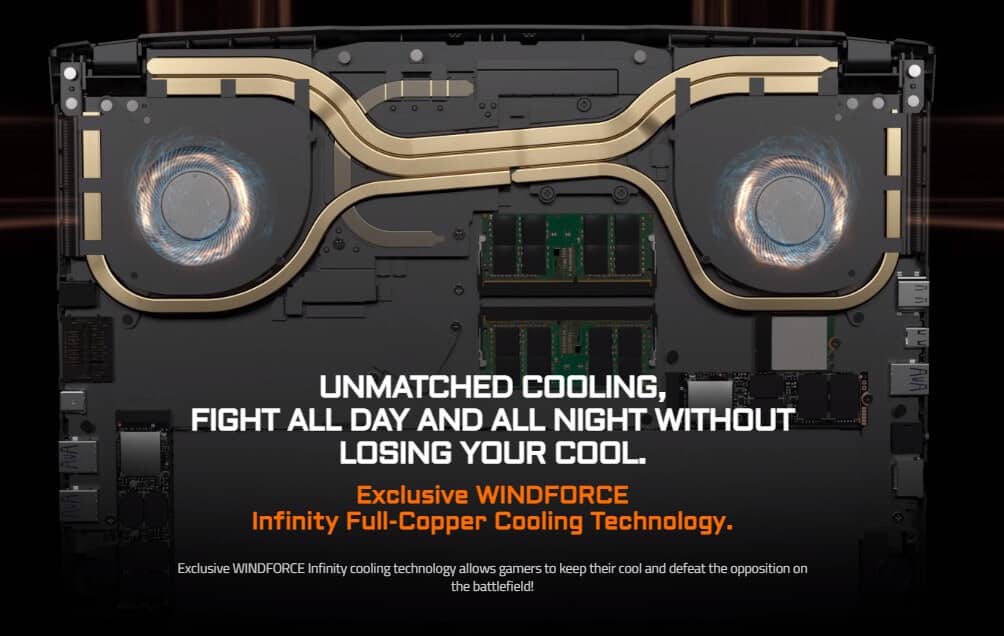 8 – CONCLUSION  ON GIGABYTE AORUS
Overall, gigabyte aorus 15p  is a gaming laptop with extremely powerful performance, equipped with a new generation Nvidia card, impressive performance combined with a screen with a 240Hz refresh rate to give users a great experience. game play very smooth. With the price of 4 5,990,000 VND (10% VAT included) of a gaming laptop with powerful configuration, outstanding graphics so you can fight all kinds of games with heavy configuration, it is really an option. bad in high-end gaming laptops.
ADVANTAGES:
– Compact, modern, luxurious and highly maneuverable design.
– Top notch overall performance including Core i7 3200MHz DDR4 RAM (2 slots) , M.2 PCIe gen 4 SSD,  NVIDIA® GeForce RTX™ GPU .
– WINDFORCE cooling system, 2 fans, 4 heat pipes excellent cooling system.
CONS
–  Webcam installation location is quite inconvenient.
– The design is not really outstanding compared to other Gaming lines.
– Battery life and sound are not really excellent.